Overlooked Garage Hazards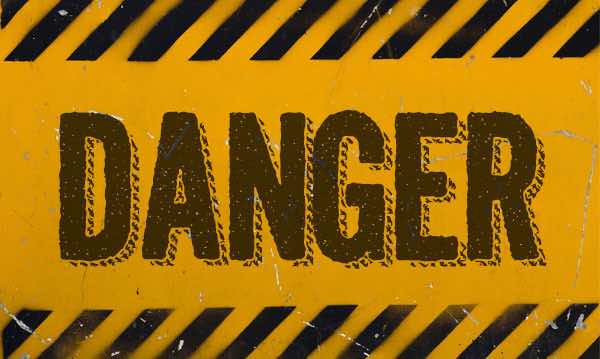 Just about everyone is aware that nearly every home in America is installed with an automatic garage door opener. What nearly everyone isn't aware of are the hazards to follow ownership of an automatic garage door opener.
Springs
Your automatic garage door opener has springs that are often overlooked, but can cause serious damage if not properly maintained. Most people also don't realize that these springs need to be replaced over time. Typically, you know your springs are on their last leg if they are unevenly stretched out.
If the springs do break and are not taken care of quickly it could lead to ruining your automatic garage door opener tracks. Of course, this could result in damage of property in your garage, yourself, or your family. Always make sure the safety cable is in place as an added level of security.
*An easy way to determine if your springs need to be replaced is to open your garage halfway manually and if the door cannot hold its own weight, it's time to get new springs*
Sensors
Any modern automatic garage door opener will come equipped with photo-eye sensors at the base of the door opening. These sensors detect if any object or person are obstructing the path of the automatic garage door opener. These sensors are tremendously helpful in preventing damage or injury.
To double check that the sensors on your automatic garage door opener are working, simply place an item in the sensor's path when the door is coming down. If the garage door stops abruptly and begins to open back up, then your sensors are working properly. If not, you'll need parts to repair it. Or you can call (817) 398-0022 to get it fixed even faster!
Fire Resistance
Within the last thirty years any garage door opener built has fared very well in terms of fire resistance. Any automatic garage door opener built beyond that time frame should be replaced. Chemicals and other combustibles can be attributed to nearly 20% of all fires started in the garage. With an automatic garage door opener having a higher fire rating, you'll be slowing down the progression of a fire should one occur.
If any of the issues above are a concern to you, Grapevine Garage Door Repair can help with all installation, maintenance, or repair necessary to keep your automatic garage door opener in top condition. They'll keep you informed every step of the way and ensure that you're confident in the condition of your garage door opener!